Peek's Chapel Baptist Church
Brief History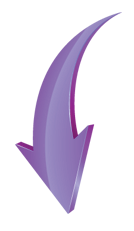 The church was organized in 1868 as Old Pine Bluff Baptist Church. They held services there until deciding to build a new church. In 1901 Rev. A. O. Robinson led the congregation to this location. The church name was changed to Peek's Chapel Baptist Church. Mr. W. L. Peek a kind and generous man living in the community donated land to build a church, and supported the church in finance.
Fourteen Pastors have served during these 152 years. The late Rev. J. H. Battle was our longest serving pastor. He served for 40 years.
Many deacons were ordained to serve on the Deacon Board.
Several auxiliaries were organized to be supportive in carrying out church duties and responsibilities.
In 1977 a new church was built under the leadership of Rev. J. B. Guthrie. The Entering Day Service was the 3rd Sunday in August 1978 as part of our annual Homecoming Day.
Peek's Chapel has been blessed with many sons and daughters of the ministry. They are Min. A. W. Williams (deceased), Min. Joe McKibben (deceased), Min. Aldren Sadler, Min. J. Phillip Baker, Min. Chris Kelly, Min. T.O. Williams, Min. Johnny Sutton, Min. Reginald B. Williams, Evangelist Juanita Foster, Min. Basil Curry, Min. Carl Hardy (deceased), Min. Clarence Lammie, Min. Dr. Veronica Flanigan (deceased), Min. Leroy Cohen, Min. Ruth Crabb, Min. Steven Thompson, Min. Sandra Curry, Min. Sarah Thompson, Min. Deborah Bolton, Min. Jimmy Hall, Min. Charmaine French, Min. Sandra McIntosh, Evangelist Hazel Lammie, Min. Eddie Giles, Min. Nathaniel Allen, and Min. Alan Bechet.
In July of 1987 Peek's Chapel burned the mortgage under the leadership of Rev. J. H. Battle. The Friendship Lodge of Covington presented the Ceremony.
In 2002 land was purchased to build a new church at the corner of Spring and McGiboney Road in Covington, GA.
In 2003 we conducted dedication services at the land site.
In 2005 we held the mortgage burning ceremony at the land site.
In November 2011 it was decided to do an interim project and remodel the church sanctuary due to the failing economy. The remodeling project was completed on schedule and within budget. The church is currently debt free.
Peek's Chapel Baptist Church is blessed to be standing in a beautiful community for 152 years. The church has been registered as a historical site because of grave markers in the cemetery dating back to the 1800s. The church has been honored by Rockdale County School System by naming an elementary school after the church. Peek's Chapel Elementary School is located one mile from the church on McCalla Road.
We are thankful to God for all his blessings, and we thank him for allowing us to be here to celebrate 152 years.
We've come this far by faith; leaning on the Lord and trusting in His Holy and divine name. Throughout the church's 152 years of existence, He has never failed us and if we do what thus said the Lord, He will continue to bless us and show favor upon us.