Pastor Nicholas A. Curry
As a man who seeks to glorify God in all things, Pastor Nicholas A. Curry's ministry can best be described through
Isaiah 61:1 The Spirit of the Lord God is upon me; because the Lord hath anointed me to preach good tidings unto the meek; he hath sent me to bind up the brokenhearted, to proclaim liberty to the captives, and the opening of the prison to them that are bound.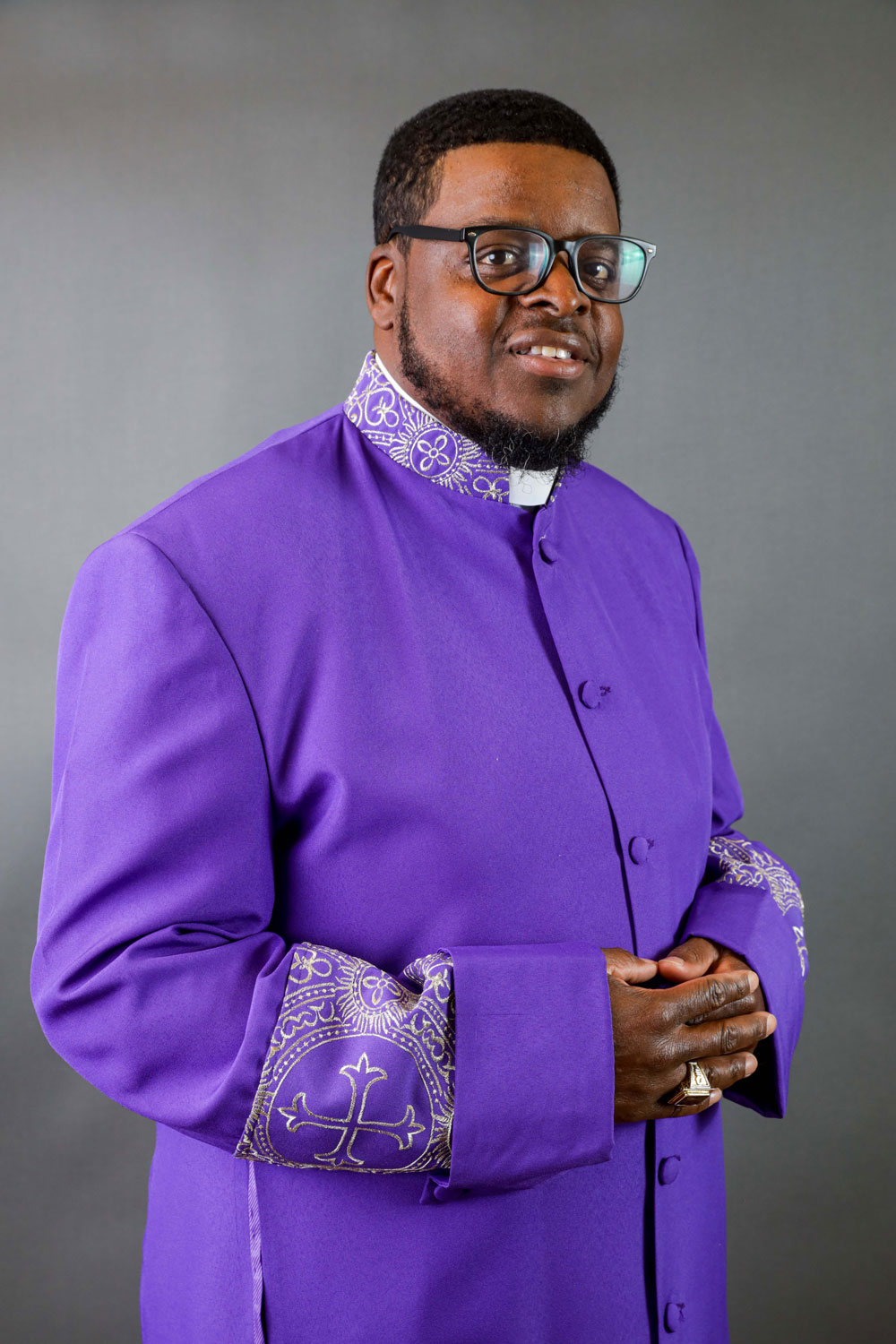 As a young lad who was raised by both his parents and grandparents, he developed a compassion for others and exemplified a spirit of servitude.
Pastor Curry is known for his preaching, but his ministry began in music. He began playing the piano at the age of four and quickly distinguished himself as a talented musician. God anointed him with a powerful voice to sing and blessed his fingers and mind to wonderfully form melodies with the piano and organ. While young Nicholas was a devoted musician to several local choirs in Florida, he also dreamed of furthering his education.
After graduating from high school, Nicholas knew that God had more in store for him and was led to move to Atlanta, Georgia where he enrolled in Gupton Jones School of Mortuary Science and received his associate degree in 2003. He exercised this degree in Atlanta, Georgia at Raleigh Rucker Funeral Home.
In April of 2007, Rev. Curry accepted the fact that God had a "mandate on his life" to preach the gospel and to encourage God's people. He preached his first sermon and received his license in June of 2007. In April 2008, Rev. Curry received his ordination under the leadership of the late Rev. Raleigh Rucker, Decatur, Georgia.
In November 2008, Pastor Curry accepted his new divine assignment as Pastor of Greenwood Baptist Church. Under his leadership, the church membership grew exponentially, and lives were enriched. He was afforded the opportunity to oversee church renovations. He served as Pastor for 13 years until God decided there was still more.
In July 2015, through much prayer, hard work, and dedication Pastor Curry lived his dream of owning and operating Curry & Derricho Funeral Home, Inc.
While pursuing his bachelor's degree and future M. Div. degree, Pastor Nicholas Curry continues to have an enormous passion for God's Word coupled with a love for God's people. He was blessed to be named to the National Dean's list and President's list for his hard work and dedication to his studies.
In February 2022, Pastor Curry was elected as the new Pastor of Peek's Chapel Baptist Church, Pastor Curry will serve as the church's 15th Pastor in the church 154 years of existence. Pastor Curry follows the Late Rev. J.H. Battle who faithfully served 40 years as Pastor of Peek's Chapel.
Pastor Curry is married to his best friend, the former Ms. Kimberly Henley. Together they walk side by side carrying out God's holy plan. Their warm and charismatic spirits are a direct reflection of God's favor on their lives.